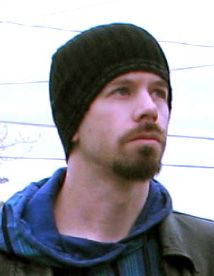 Hello there, and welcome to my new online digs! Help yourself to a cup of java or a glass of wine, sprawl out on on the couch, put your feet up on the coffee table, make yourself at home!
Getting a new, more modern website online with a new host was long overdue. I had used my previous hosting service since 2002, but they slacked off on updating their increasingly antiquated web design software and my site wasn't even displaying properly in some current browsers any longer. So, as we did physically a year and a half ago, it was time for me to move to a new online neighborhood as well. My new host makes it much easier to put a site together that should look good in all the major browsers and work with mobile devices too, as well as handling my blog and mailing list. The latter has to be started from scratch, since my old hosting company managed to lose my entire opt-in mailing list, by the way! So if you were subscribed before or would like to be, please take a moment to show that signup box to the right some love.
To kick off the new site, I've put up short previews from a couple of new songs, "Atmospheric Disturbance" and "Small Town Sky." Those who haven't heard any previews of what I've been up to since releasing Go several years ago may be a little surprised by the more organic, piano/bass/drums-driven sound after the more produced and electronics-heavy sound of my last two releases. I went through a lot of phases since 2007 and was flailing around for direction for a while, but this seems to be what I've finally settled on (at least for this project). It's somewhat reminiscent of the first album I ever recorded back in 1994 (there may be a few copies of that cassette floating around out there) in terms of having a lot of piano and fairly aggressive bass playing, as well as leaning a bit more on traditional songwriting and a bit less on elaborate production. Not that I've lost interest in electronic sounds, mind you - there will still be plenty of synthesizers on the new album - the focus is just a little different this time. As always, some will like it, some will hate it, and some will be indifferent, but I can't control that - all I can do is do what I'm fired up about doing at the moment and put it out there!
I don't know what the title of the next album will be yet, though there are some common threads running through the lyrics that are suggesting possibilities. I do have what I think could likely be the flagship song on the new album "in the can" already, but of course I won't let that one out of the bag until a video has been shot and the album release is imminent, so as not to dilute its impact.
Anyway, I'm really glad you stopped by the new house. Come back anytime - the door's always unlocked and the porch light is always on. Drop me a line on the Contact page...always great to hear from you!
DV