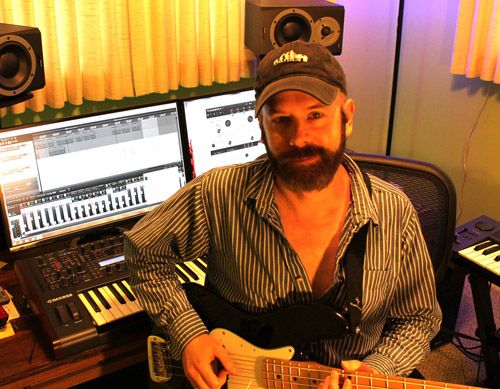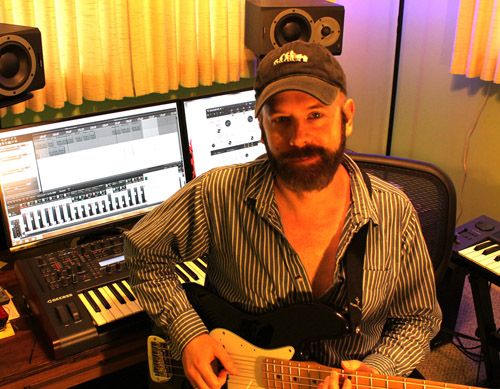 I know, HOW many times have I said this, but this blog update is SO overdue. I hope everyone has been doing well since the last time I checked in, back in 2018 (yikes).
The new album is ready to roll. The recording was actually wrapped up this past summer. But life got in the way a bit, as it often does, when it came to taking care of all the little details needed to get it ready for release - designing the graphics, setting up mastering, etc. I also found it difficult to shut off the flow of new musical ideas long enough to attend to these things, I'll admit, and I ended up continuing to record some additional material (which will spill over onto the NEXT album). The new album is called Chasing Fire and includes ten new songs, some fairly concise and some more long and complex. A partial preview of the title track, which is one of those longer pieces, is now loaded in the audio player for you to check out. The new music is essentially a fusion of conceptual rock and electronica...conceptual rock done with a strong emphasis on synths and electronic sounds. Conceptual electronica? Electro-prog? Well, whatever one chooses to call it, it's a wrap!
I'm shooting for getting the album released in early 2020, hopefully no later than February. I've already shot and almost finished editing the video for the opening song, which I expect to debut in January. Keep an eye on my Facebook page for updates!
As a side note, I've also recorded some material that is a little more guitar/bass/drums-focused and is somewhat more traditional conceptual rock. That music might end up seeing the light of day on another album in 2020 as well, depending on how things go.
That's the news for now. Happy Holidays to everyone and I'll talk to you again in the new year!
My best,
DV