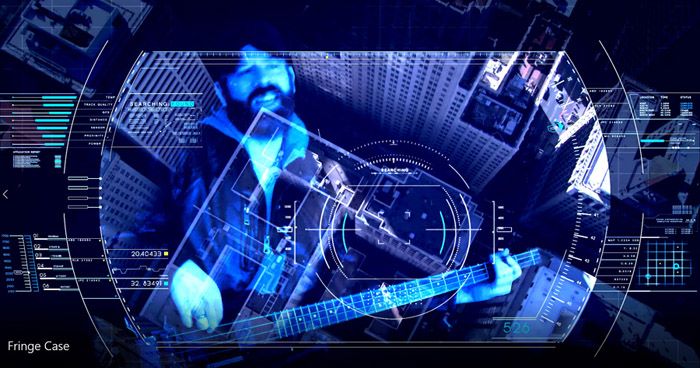 Hello, my friends!
This announcement comes a LOT later than I'd intended. But then, 2020 put what many of us might have otherwise intended to do on the back burner for a while. So much tragedy, so much stress and worry, so much uncertainty about the future for so many people. Finally, a few weeks ago, I decided it was time to go ahead and put this album out, regardless of the surrounding climate...try to, in however small a way, put something positive out into the world around me in this difficult year.
The video for "Fringe Case", the opening track from CHASING FIRE, made its debut on Facebook last week and is getting a great response so far! I thought I would just sort of tickle it on Facebook first, and wait until after the elections when everyone is a little less distracted to post it to Youtube as well and promote it more heavily. The video footage was actually shot in 2019 and edited back in February of this year - it's great to finally have it out there.
As for the album itself, the CD's are being pressed as I write this and the album should be showing up for sale on Amazon and all the other usual music retailers so you can order your CD or purchase your download by the end of November. The compact discs will come in deluxe 6-panel Digipaks. Those who, like me, still prefer to get something tangible when they buy an album, should enjoy looking over the artwork while having their first listen.
By the way, this is my first new album release in almost 14 years. I know, that's absolutely crazy. I've been writing and recording music all that time, but somehow I was just veering off in too many directions creatively and things never congealed into a single, cohesive new album until last year. Fortunately, I seem to have regained focus and will try to make up for lost time by releasing a LOT more music in the years to come. I'm actually already three songs into recording the NEXT album,
That's the news for now. Check out the new video on Facebook (and also on Youtube by next week) and look for the new album later this month. Take care and be well!
DV